Greely Lions Club

Ontario Canada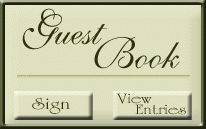 Greely is a southern village within the boundaries of Ottawa, Canada's capital.

The Greely Lions Club was chartered in 1988 and since then has been  active within the community and Lions International.

Mark your Calendars for the 

Greely Lions Tribute to Dr. Donald Merrett

Gala Dinner & Dance

6 May 2017 starting at 6 PM at the 

Orchard View Wedding and Event Centre

6346 Dearmeadow Drive, Greely

See the Events Page for details

>>>>>>>>>>>>>>>>>>>>>>>>>>>>>>>>>>

Greely Lions have launched their 2016/2017 season.  Interested in learning more about the club and how you might become a member?  Contact us at greely.on.lions@gmal.com.